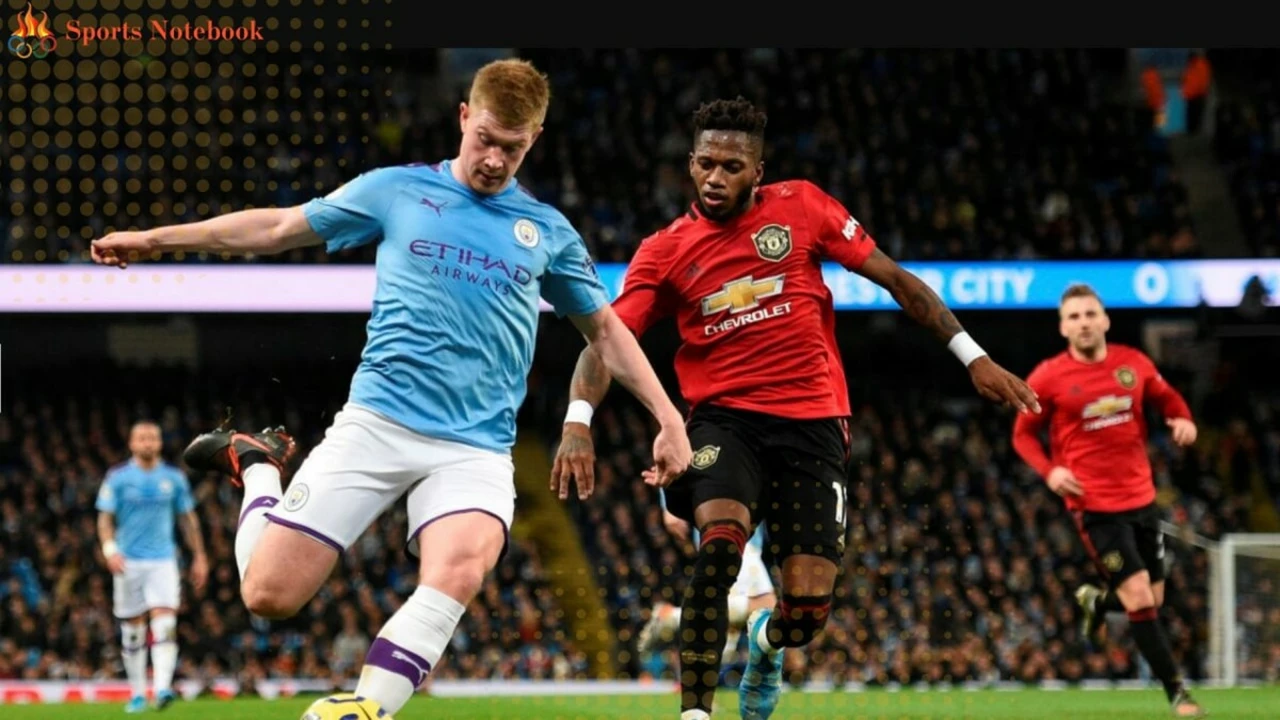 Find the Perfect Streaming Platform
Watching live EPL games has never been easier, thanks to the numerous streaming platforms available today. However, finding the perfect one that suits your needs can be a bit tricky. To help you make an informed decision, I've compiled a list of the best streaming platforms for watching EPL games live. These platforms offer a mix of free and paid options, so you can choose one that fits your budget and preferences.
Some popular platforms for streaming EPL games include NBC Sports (US), Sky Sports (UK), DAZN (Canada), Optus Sport (Australia), and Star Sports (India). Make sure to check if the platform is available in your region and offers a reliable streaming experience. Remember, it's always a good idea to test out the platform's free trial (if available) to ensure it meets your expectations before committing to a subscription.
Use a VPN to Access Region-restricted Content
One of the most frustrating things about streaming live EPL games is encountering geo-restrictions. This happens when a streaming platform is not available in your region or when specific games are blocked due to broadcasting rights. The solution? Use a virtual private network (VPN) to bypass these restrictions and access the content you love.
VPNs work by routing your internet connection through a server in a different country, making it appear as if you are accessing the content from that location. This allows you to unblock region-restricted content and watch EPL games without any hassle. Some reliable VPN options include ExpressVPN, NordVPN, and Surfshark. Choose a VPN that offers fast speeds, a large server network, and robust security features to ensure a smooth streaming experience.
Watch EPL Games at a Local Pub or Sports Bar
If you're looking for a more social way to watch live EPL games, consider heading to your local pub or sports bar. Many establishments, especially those in areas with a large soccer fanbase, will show live games on big screens, allowing you to enjoy the action with fellow fans. This can be a great way to meet new people, share your passion for the sport, and have some fun.
To find a pub or sports bar that's showing the match you want to watch, you can search online, check social media for announcements, or simply ask around. Keep in mind that some venues may charge a cover fee to watch the games, but it's usually a small price to pay for the atmosphere and camaraderie.
Listen to Live Radio Broadcasts
If you can't watch the game live but still want to follow the action, consider tuning in to live radio broadcasts. While it might not provide the same visual experience, listening to live commentary can still be exciting and engaging. Plus, it's a great option if you're on the go and can't commit to watching the entire match.
Many radio stations around the world broadcast live EPL games, including talkSPORT (UK), BBC Radio 5 Live (UK), and SiriusXM FC (US). You can also find plenty of online radio stations and apps, such as TuneIn Radio or FotMob, that offer live soccer commentary. Just make sure to check the broadcast schedules to find the right station and time for the game you want to follow.
Stay Updated with Live Scores and Highlights
Sometimes, it's just not possible to catch live EPL matches due to work commitments, time zone differences, or other factors. In these cases, staying updated with live scores and highlights can help you stay connected to the action. There are plenty of websites, apps, and social media channels that provide real-time updates, allowing you to follow your favorite team's progress even when you can't watch the game.
Some popular options for live scores and highlights include the official Premier League website, ESPN FC, and the BBC Sport website. Additionally, you can download apps like LiveScore, OneFootball, or SofaScore to get instant updates on your smartphone or tablet. These platforms often provide play-by-play commentary, in-game statistics, and post-match analysis, ensuring you never miss a beat.